Ruth is new to Tauranga, having moved from the big smoke of Auckland.  Originally from the U.K. Ruth has embraced Aotearoa New Zealand and is proud to call it her home. We're excited to have Ruth join the Basestation whānau and can't wait for her to make her mark.
We sat down with Ruth to find out more about her...
As a young girl growing up in the UK, what job did you want to have when you were older?
My first career ambition was to be a cowboy. Not sure why - just thought it looked cool, riding off into the sunset. During my early teenage years I'd change my career aspirations every six months. 
It wasn't until I was 37 when I figured out what I wanted to do!
If you had to pick three words to describe yourself, what would they be?
Feminist, lover of gardens and tea drinker!
Do you have an odd talent you can share with us?
Something I've always taken for granted - I can pretty much sleep on demand. It's something I've always appreciated being able to always get a good night's sleep every night! 
What has been your greatest personal achievement to date?
I'm not sure if it's an 'achievement' but the thing I'm most proud of is being a NZ citizen. I love this country and its people, there really is no where I'd rather be! 
If you could only eat one food for the rest of your life, what would it be?
I'm not sure how specific I need to be here - but I've always loved my veggies. Favorite dish of all time is fish and fresh veggies!
What do you enjoy most about being at Basestation?
The culture - it's something that's super important to me in a workplace. Working with folk from different places and backgrounds but aligned with values. I've been made to feel super welcomed - thank you. 
What's your favourite inspirational quote?
I'm gonna be cheeky and give you two, my aspirational one from the amazing Michelle Obama "Success isn't about how much money you make. It's about the different you make in people's lives" 
The other is from Mike Tyson "Everyone's got a plan until they get punched in the face"... you can't really argue with that eh!
What would you like to be better at doing?
Be better (and maybe more confident) at fixing stuff, especially domestically like fixing the wifi or the washing machine when it goes on the blink - I think it would save me a lot of heartache and $$.
Who do you look up to and why?
My friends - a lot of them like me are immigrants, although (unlike me) came here having to speak a second language. I think there is some kinda kinship we share being in a different place to where we have grown up and the whānua support - you create your own kiwi whānau when you come here from overseas. I adore them all <3
Which Giphy best represents you?
On a good day I'd be like: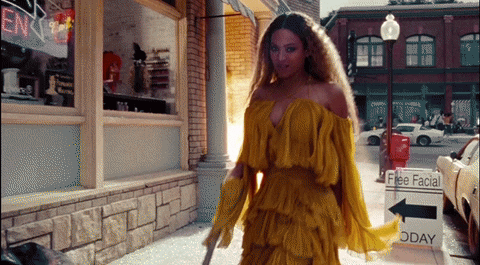 On a bad day I'd be like: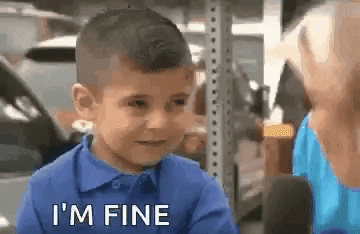 Ruth and the team are ready to welcome you to Basestation, book a free tour now and find out more about coworking and experience #basestationlife for yourself.